Clinton's inner circle includes child traffickers, pedophiles, and now members of a "sex cult," the recent Podesta emails from Wikileaks reveals.
An email to John Podesta reads, "I am so looking forward to the Spirit Cooking dinner at my place. Do you think you will be able to let me know if your brother is joining?"
Marina Abramovic, pictured below with the occult symbol Baphomet, is pictured below.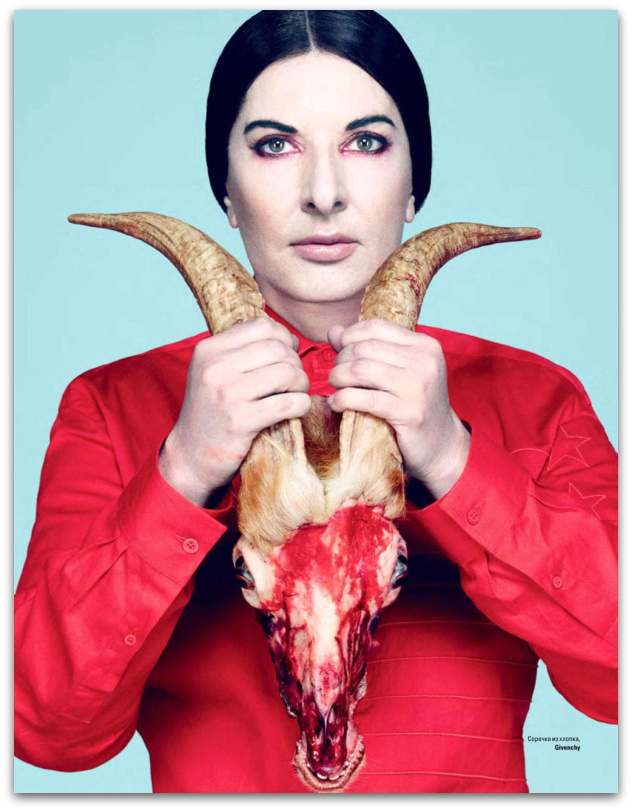 During their sex cult practice, Spirit Cooking includes chanting,
With a sharp

knife cut deeply into the

middle finger of your

left hand

eat the pain.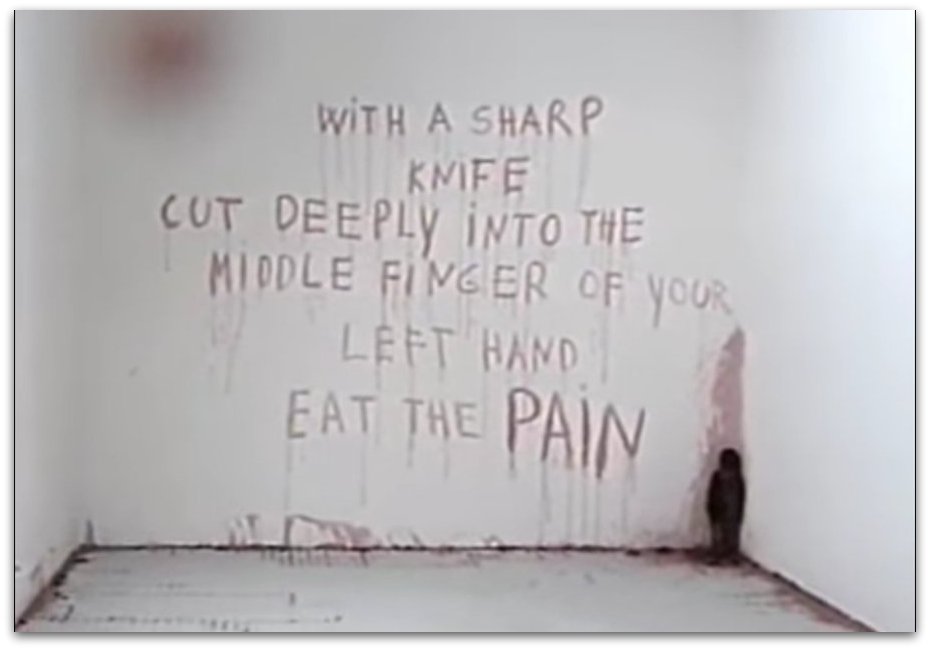 Popularized by Marina Abramovic, Spirit Cooking is an occult practice used during sex cult rituals, as explained in the book "Spirit cooking with essential aphrodisiac recipes" by Abramovic.

Those brainwashed by hoaxing media will find this outrageous, until they watch the video from a 1997 "performance." Occult symbolism, as I've reported on extensively, is done openly to taunt the public. It's a form of power and control. Secret Societies do not want to remain secret.
Spirit Cooking also includes symbolic acts of cannibalism, as you can see in this NSFW video.
These are the parties Hillary's friend throws in public. They're teasers for what they do in private#SpiritCookinghttps://t.co/YrnywK9yoH

— Jared Wyand ?? (@JaredWyand) November 4, 2016
Add "Spirit Cooking" to the latest sex cult practices of the Clinton inner circle, which also includes child trafficking.
@Cernovich too spooky pic.twitter.com/y1q0zCSrQb

— A.I.-YOSHA:T-88 (@A1yosha) November 4, 2016
Additional emails from the release reveal Hillary's efforts to protect Laura Silsby, who was caught trafficking 33 children from Haiti. Where were those children being smuggled to?
Perhaps those children were destined for Jeffrey Epstein's "pedophile island," a sex cult resort that Bill Clinton visited dozens of times. Notably, Clinton refused to allow his Secret Service detail to accompany him several times.
Former President Bill Clinton was a much more frequent flyer on a registered sex offender's infamous jet than previously reported, with flight logs showing the former president taking at least 26 trips aboard the "Lolita Express" — even apparently ditching his Secret Service detail for at least five of the flights, according to records obtained by FoxNews.com.
Julian Assange claimed that the Wikileaks would send Hillary Clinton to prison. The releases initially disappointed many people, this reporter included, as the evidence of corruption was slim.
Assange was right. The real story was hidden in view.
These Podesta emails detail connections to sex cults and human trafficking, and we should focus less on Clinton Cash style corruption and more on the Clinton Foundation's sale of children to Saudi pedophiles.
Cassandra Fairbanks reported that some have seen a code for child sex trafficking in the Podesta emails.
Internet Is On Fire With Speculation That Podesta Emails Contain Code for Child Sex https://t.co/Ke4O2NURUr @cernovich @JaredWyand

— Cassandra Fairbanks (@CassandraRules) November 4, 2016
Developing….
LIVE on #Periscope: Podesta part of "sex cult." Were children involved? https://t.co/MQj5fKLYlt

— Mike Cernovich ?? (@Cernovich) November 4, 2016