We know that the manosphere has covered pretty much all that it is going to cover for one reason:
There are cliques.
Guys who I've enjoyed reading have formed an anti-Roosh clique. People are putting each other "on blast" via Twitter and their blogs. It's all getting really silly and pathetic and I want nothing to do with it.
I don't have a womanly brain and am not good at keeping track of relationships. Women talk about people. Men talk about ideas. Or that's how it should be.
If all guys can do is gossip, then we can only conclude that there's nothing left to talk about. We will all just fight ferociously over a tiny segment of the Internet.
My view of the manosphere and my vision for Danger & Play has been straightforward:
This is self-help for men.
I haven't written about game for a while because I've said enough about pick-up. You're not missing out on any secret routines or lines. You just need to take action.
I've written about many other areas based on the "whole man vision" of game.
Game by itself will only take you so far. Let's say you are a 5 in the looks department. With game you might be able to pull a 6.
Why not make yourself an 8 and start pulling 9s?
Not many guys got on board with my vision, and that's cool. If guys want to snip at each other's heels and insult one another, who am I to step in?
Guys are also more interested in gossiping than with self-improvement. "Drama posts" get ten times the readership than posts containing legitimate, actionable material.
But not everyone is a gossip monger. Those who want to elevate yourself as a man, there's a site I just learned about that is outstanding.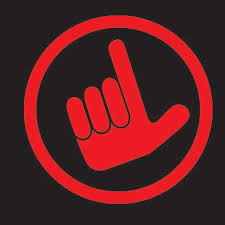 The blog is Good Looking Loser.
Click over to the site (it's best read on a desk top rather than a mobile phone) and you'll see what I mean. He covers everything from anabolic steroid cycles to penis enlargement to classic pick-up routines. His discussion of approach anxiety is the best I've seen anywhere.
Most guys will be off put by that site. And that's because most men are not ready to step up their game.
They will see a muscle-bound douchebag rather than a man who created the version of himself that he valued. If Chris is a douchebag, it's because he chose to be one.
Chris is the real deal. I know he's the real deal because I've personally experienced a lot of things he has written about. There's no bullshitting and keyboard alpha male bullshit going on.
In fact, he passes my Game Test.
A man has not achieved a sufficient level of game until his stories become unbelievable to the uninitiated.
I have only told my best game stories to my closest friends because none of you would believe this shit. A friend of mine got a bunch of drama on the forum for lying about his game. Yet he was telling the truth, as I was witness to his exploits.
Chris has pulled some stunts and writes with credibility (unlike 95% of PUAs and Internet players). But enough jock riding.
If you are ready for some next level shit, be sure to check out Good Looking Loser.
Read more: Good Looking Loser.