My personal financially philosophy used to be pretty simple, "If I have money, I'll spend it. If not, I won't!" Although I didn't acquire credit card debt or live recklessly, I never had control of my finances. (Check out our Podcast on Personal Finance for Men.)
As a man, you must control your money.
Money is like oxygen. Without it, you can't breathe.
Men are under attack. You could lose your job for offending the wrong person. Even tenured professors are not safe.
There are some simple and free ways to start figuring your money out.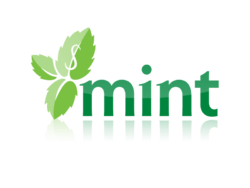 1. Mint. Mint.com is free. With Mint.com, you enter in all of your bank accounts, credit card accounts, student loan accounts, and bills.
It takes a while to set everything up properly. You'll need to itemize a few transactions until the computer learns what a merchant means. (For example, "CO-OP" is a grocery story. I had to manually note that a $54.98 transaction was for a grocery store. Eventually Mint.com learns these things.)
The best thing Mint.com does it track your spending per month. I was spending way more each month than I had realized.
Mint.com will also send you reminders when your bills are due and will send you alerts when a bank account is approaching a low balance. Mint.com will even remind you when you're spending beyond your pre-set budget.
2. Credit Sesame. Credit Sesame is a free site (as in you don't get autobilled like the scam site, FreeCrediteport.com). You load up your info, answer a few questions, and you'll be given a credit score and your credit history.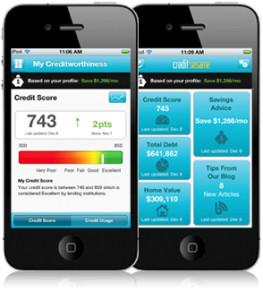 You can model your credit score, estimating how it will rise and fall based on whether you pay off a credit card, pay off a student loan, or miss a payment.
3. Annual Credit Report. By law you're entitled to a free copy of each credit report. (There are three main credit reporting agencies that lenders rely upon before extending credit.) Go to AnnualCreditReport.com.
In future posts I'll explain what you should do once you have your credit report.
4. The Total Money Makeover: A Proven Plan for Financial Fitness. Some people don't like Dave Ramsey's message because he's a Christian. I'll learn something from any source and he offers straightforward advice that any man can put to good use. His $20 book will pay for itself several hundreds or thousands of times.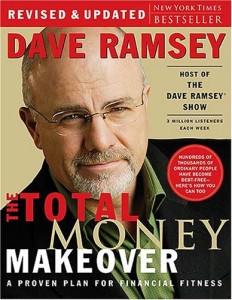 5. You. What's your advice? If you have any links to useful sources, post them in the comments.
Read more: Total Money Makeover.